A touchscreen can be used in various places as an aid to registration. This is especially useful in locations where a keyboard and/or mouse is not possible or not desired.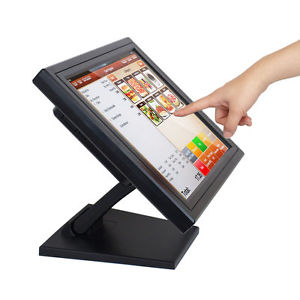 A touchscreen gives the advantage of a monitor, keyboard and mouse in one, which can be operated via
the screen.
The most appealing example of using a touchscreen within Markxman Online is in the bar module. There, the use of a mouse and keyboard is not convenient because there is a lot of walking back and forth. Everything can then be controlled on the screen.
Our bar module is equipped with a special touchscreen-friendly interface. Large buttons and a numerical entry block make it easy to handle bar sales.