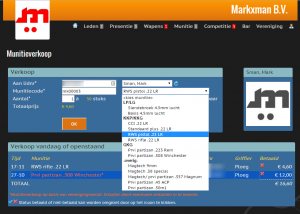 Ammunition sales are part of the Plus and Professional editions.
Before ammunition can be sold, the sales units and stock must be registered in the administration.
The ammunition entered in the ammunition administration can be sold to the present members. Stock control takes place at the time of sale.
So-called combo items can also be created in the administration. Sub-articles are attached to an article, so that sets of articles can be created. The stock control works on the sub-articles.
Leave control at ammunition sales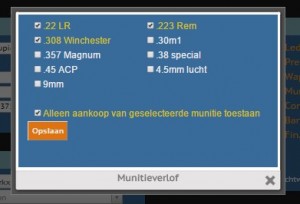 If you have the Plus or Professional edition, the ammunition leave can be set per person in the member administration. By default, ammunition, for which a person does not have leave, can be sold to the person concerned on association leave. If desired, a block can be set at association or individual level, so that no ammunition sales can take place to persons who do not have leave for this purpose.