Our product Markxman Online is primarily an application for the shooting club.
It is of course important for the shooting club that they register all data and have it legally demonstrable. But sometimes as a shooter you just want to know where you have been present, where you have completed a shooting (your shooting booklet) or where you stand in the competitions.
Or even better: you want to plan a job without having to fill in your details and confirm via email.
We have My Markxman for all those questions. Every registered shooter can log in to My Markxman to view his data.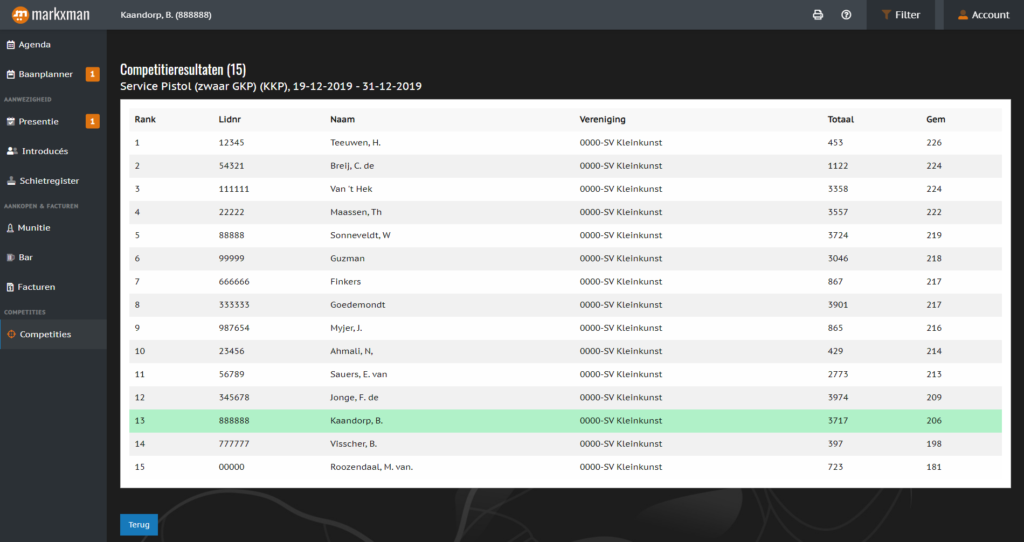 My Markxman is (just like Markxman Online) a product that is constantly evolving. You will find more and more new fun things in the future. Think of a message box, the pre-notification of guests, your rankings, your invoices (okay, less fun) and volunteer schedules.