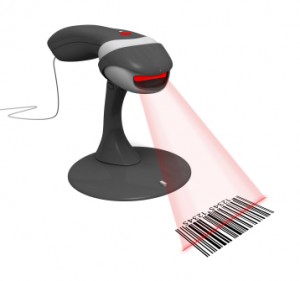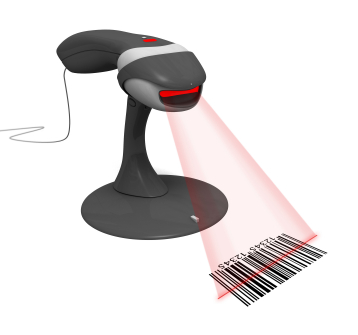 Markxman's online shooting sports registration already has many advantages. You can arrange the
presence, distribution of weapons, ammunition sales and bar at various locations.
If you want to simplify and automate the registration even further, barcode scanners are a very useful tool. A barcode scanner is actually nothing more than a keyboard that reads input from a barcode. In any place where you can receive input from a keyboard, you can also use a barcode scanner. You simply connect such a barcode scanner next to your keyboard.
Barcode scanners are used for attendance registration at almost all associations. But ammunition sales and arms distribution are also possible if the articles are or will be provided with a barcode sticker. For weapons, the code on the barcode sticker is the weapon number, for ammunition a separate system can be devised.
The use of barcode scanners at the bar is also possible, but often inconvenient. For many articles a separate list with barcodes has to be devised and the use of numbers is therefore inconvenient. A touchscreen is much more convenient for this.
Quality and use of barcode scanners
The common barcode scanners nowadays read a whole row of barcode types. Of course there is a difference in quality and also in use. Differences in quality are particularly noticeable in the ease with which barcodes are recognised. The distance and reading angle are decisive. Barcode scanners of lesser quality often only scan without problems at specific distances and if a barcode is read at the correct angle. That is inconvenient and leads to frustration. So don't skimp on quality.
The hand scanners are suitable for locations where you still want personal control. These are supplied both wired and wireless. Nowadays, wired barcode scanners are almost always equipped with a USB connection. It's simple and often doesn't even require special drivers.
The barcode scanners that are mounted, the so-called stationary scanners, are very useful in places where people can arrange things themselves without the intervention of a person. We provide solutions where, for example, a stationary barcode scanner at the entrance door provides a present notification and door opening in one. Incoming members can therefore report themselves present and unlock the door. This requires a door opener in combination with a special relay.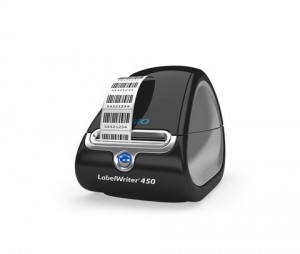 If you want to create and print your own barcodes, purchasing a special barcode sticker printer is very useful. These are supplied by Office Deals or Conrad, among others.