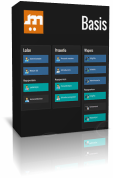 Markxman Online is available in three packages: Basic, Plus and Professional.
These packages have different modules, which you can compare in the price table below. There is also a separate bar module for each of the packages, with which you can keep track of your bar sales.
You pay a monthly subscription fee to use Markxman Online, which is based on the number of members within your shooting club. There are four graduated scales, each of which has a minimum amount per month. The more members, the lower the amount you pay per member. With more than 200 members, you no longer pay anything extra.
A one-off amount will be charged for the setup and, if desired, importing your member data.
Basis

10,00

Small (26-50 members)

25,00

Basis
Plus

11,00

Small (26-50 members)

31,00

Plus
Professional

12,00

Small (26-50 members)

37,00

Professional
All prices are in euros and exclusive of 21% VAT.
Free use for small associations
We are happy to help small associations on their way. Our packages are therefore free for KNSA associations up to and including 25 members. You do pay the one-off setup costs, but nothing else. If you start to grow and you exceed 25 members, you will automatically receive an invoice from us for the next period, based on the current prices according to the tables on this page.
Discounts on packages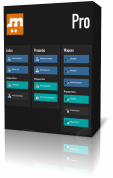 The Professional edition comes with free web hosting for your association website, including a .nl domain
name. Because the prices of the packages are not far apart anyway, choosing Professional becomes very easy. Please read the conditions for a free domain.
Is your association part of a foundation? Then we have a special discount arrangement.
If you are already a user of Markxman and you introduce another association to become a member, we will also reward that with a discount.