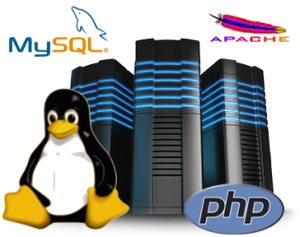 Linux web hosting is ideal for websites that only require HTML, PHP and MySQL support. Linux hosting
does not support ASP, ASP.NET and MSSQL. If you do need that, choose Windows hosting.
However, for WordPress hosting, for example, Linux is far preferable to Windows hosting. WordPress is not only much faster and smoother on Linux, but the Linux environment also offers better use of SEO-friendly URLs.
Linux hosting can also sometimes be more convenient for other standard packages, for example if specific CRON jobs are required.
With us you can choose a number of packages for Linux web hosting. You can find them in the table below. Of course deviation from the specifications is always possible in consultation. Let us know.